Does not seem the most appropriate structure a stable to turn into housing, but the architects of AR Design Studio have managed to transform this of stable housing with personality, retaining all its original character without waiving a modern and minimalist design.
The key to achieving complicated task has been to the of decide to conserve and restore the wooden walls which once served to delimit each horse stables, and are now responsible for separating the different spaces of this unconventional House.
Is obvious that was a good decision, as the old wood and black steel contrast delightfully with the white of the rest of the surfaces. But it is not just a matter of colors, also joined this contrast in textures, a smooth, perfect, cold, the others rough and warm.
The dining room is a bright, open space which overlooks the entire House. It is located next to the kitchen, and it leaves the wide corridor that leads to the rest of rooms, in which we can see how the wood of old divisions marks the rhythm of the structure.
This juxtaposition is evident throughout the entire House, sometimes in a very clear way, as in the kitchen, separated from the dining area by these walls of wood, but at the same time communicated visually through window bars that once served to see the horses.
In other areas the old stable is less present. In the living room, for example, only an aged wooden gate reminds us that we are not in a housing of new construction, which, on the ground beneath our feet in their day, mares and steeds neighed and there was no armchairs by Mies van der Rohe, but aged wood stools.
Along with the kitchen, perhaps is the bedroom where more feeling gives us that effectively, We are in a stable transformed into housing, Perhaps because of the dimensions of the space, perhaps because of the excessive presence of the old wooden walls.
Not be to you, but although in the rest of the House the combination of old wood and white convince me much, subtracting chill to prevailing minimalism, this room becomes a little oppressive, giving the sensation that we are caged, albeit in a cell of luxury with all amenities.
Despite this small sticks with the master bedroom, I think that the work done with this former stable is really gorgeous. We have managed to transform what was once a dirty, dingy space in a house full of light and joy that no waiver of its history, mixing very well-past and present.
I leave you with this level of distribution, in which we can see and better understand how the different rooms, are organized as well as a gallery of images so don't miss this detail unconventional House.
See complete gallery» unconventional homes: in stable housing with personality (7 photos)
Gallery
Psychology, Personality, Trait Theorists
Source: www.oercommons.org
Personality III: Trait Theory
Source: tracy-d74.livejournal.com
Chapter ppt download
Source: slideplayer.com
Eysenck: Personality is genetically determined
Source: www.dandebat.dk
Will Providing Housing for Homeless People With Mental …
Source: www.recoveryanswers.org
Little pig rescued in Belmont looking for permanent home …
Source: www.fox46charlotte.com
Chronically Homeless Find Stable Housing, Services in …
Source: www.housingfinance.com
Supportive Housing Helps Vulnerable People Live and Thrive …
Source: www.cbpp.org
Best 25+ Introvert Vs Extrovert ideas on Pinterest …
Source: www.pinterest.com
2014 is Year of the Horse
Source: www.kellystarsigns.com
Manor House Stables
Source: en.wikipedia.org
A success guide for all introverts
Source: agileleanlife.com
Personality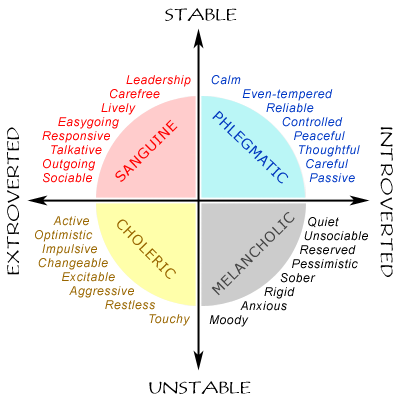 Source: www.alleydog.com
Stable housing key to helping Canadians with mental …
Source: news.nationalpost.com
Best 25+ Personality Profile ideas on Pinterest …
Source: www.pinterest.com
Personality AO1 AO2 AO3
Source: www.psychologywizard.net
Department of Health
Source: www.health.gov.au
Personality
Source: www.slideshare.net
Personality.
Source: slideplayer.com
Bovis pushes prices up 3.2% in 'stable' housing market …
Source: www.dailymail.co.uk