We know that we can not always change the couch every time we are willing to renew the decor. After all, a good sofa is not cheap and the choice should be made with caution. So the tip is to invest in good cushions to bring a breath of fresh air into the house. In addition to being comfortable and functional, cushions help to bring personality and delicacy for living rooms or even in the room.
But those think that just buying some cushions is a piece of cake. Combining the colors and prints as in magazines and decoration programs, it is not so simple.
To help you in the choice of cushions for your space, the webpage prepared a guide with combination of tips, models, prints and environments for you to inspire. Check it:
Colors
To choose the colors of your set of pads, you can be based on the mechanism of the Chromatic Circle. Through it, you can combine similar, complementary and harmonious colors, according to their position in the circle which we explain it all here in this post .
For example, cushions in different yellow shades or sets in orange and blue, work very well and give a fun and youthful appearance to the environment.
Another tip is to mix more colorful cushions with other neutral colors, preventing the environment from becoming overloaded. Pay attention to other colors that already exist in the environment. For example, if you have some red decoration object, use the tone as a base to form the cushion game.
Prints
Geometric prints, floral, abstract, minimalist designs … All prints are valid when choosing a cushion. The advantage of printed cushions is that they allow a multitude of combinations. You can choose the same prints with different colors, different patterns applied in similar tones or even mix  various prints and create a story or landscape with them.
Not to leave the room with excess visual information, mix printed cushions with other smooth color, using any color present in the elements of the pattern. In fact, the tip to match different prints always used is that have some elements in common, which can be the background color or the type of details.
Sofas and armchairs
If your sofa or chair has neutral colors, like black, beige, brown or gray, you can basically use cushions in any pattern or color. However, you can prefer the stronger colors to create a bright spot in the environment.
If your sofa is pressed, the most suitable cushions are smooth without any pattern. Take the opportunity to choose colors based on the Chromatic Circle rule we mentioned at the beginning of this post, so you can maintain harmony and diversity of tones without fighting with the pattern of the sofa or armchair.
If your sofa is colored, red, blue or any other color, bet on neutral color cushions or different patterns in the same color tones.
Another tip to let the decor different is to choose some sofa cushions based on the color or pattern of the chairs or chairs in the environment.
Size and shape
To make the environment decor in a  more unusual style, bet on square, rectangular and round cushions in different sizes. Time to organize them on the couch. Let the larger behind and overlap with the smaller rectangular or round cushions and let them front.
Find a limit
It's not cool to try to sit on the sofa or lay in bed and have to take all the cushions to make room.
If your sofa has only 2 places, for example, be careful not to use too many cushions: two large and two small, a double at each end, are enough to decorate and harmonize the space.
And do not forget the main tip: your home should reflect your personality So, release creativity and choose the cushions and have the style you want to bring into your home
Gallery
Cricket Fabric Sofa Range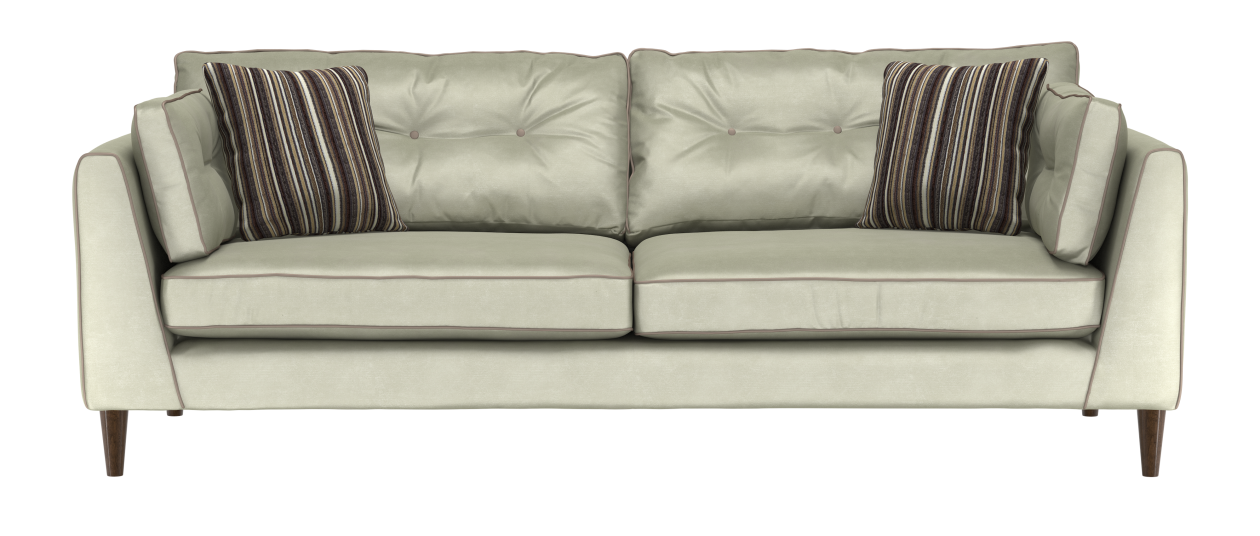 Source: web01.sofology.co.uk
Osaka sofa from BoConcept
Source: blog.surfyachts.com
Real Leather Dog Sofas
Source: www.chelseadogs.com
Frank sofa bed with extra mattress
Source: store.milanobedding.com
Unique Sectional Sofas Bringing an Exciting Decor for …
Source: homesfeed.com
Arthur Faux Leather Bed
Source: www.livingitup.co.uk
Bella Natural Walnut Bed
Source: www.livingitup.co.uk
Heavy Duty Garage Cabinets
Source: www.stagecoachdesigns.com
Isamu Noguchi Style | Dining Table Large Style
Source: www.swiveluk.com
Hammock Covers Outdoor Furniture
Source: www.stagecoachdesigns.com
Buy a 3 Seater Chesterfield Sofa at Timeless Chesterfields
Source: www.timelesschesterfields.com
Furniture Warehouse Outlet
Source: www.furniturewarehouseoutlet.com
Cherry Wood Storage Cabinet
Source: www.stagecoachdesigns.com
Varier Multi Kneeling Chair : FineBack Furniture
Source: www.fineback.co.uk
Replica Eames DAW Dining Chair
Source: www.place-furniture.com.au
Noah-Low-Shelf-Satara-Australia
Source: satara.worldsecuresystems.com
Win a Sofa from Jennifer Furniture
Source: www.shespeaks.com
Brown Fabric Patterned Slip Covers For Three Seater Sofas …
Source: www.fielddecor.com
Fantasia Armchair | Shop at Harvey Norman
Source: www.harveynorman.ie
Fama Bolero Sofa Bed
Source: www.juliajones.co.uk