Personally it's labels horrifies me, however they are very practical to organize and define styles, aesthetic movements, and even social groups. In this case the labels I used to introduce yourself three decorative styles for a home "hipster" or for any that you like, as you will see all three are extremely beautiful.
It is generally three styles where the protagonist is recycling, recovery of found furniture, crafts and handmade or the antique pieces and vintage objects, all of them mixed are that give touch to these as different styles. Let me know which is the style that you like.
Natural look
Decorate as if you were in a cabin on the lake front, in the middle of the mountain or in the field, it's play back in your home country aesthetics, that have spoken carefully on the latest trends in decoration. Part II/II and ten great examples of neorusticos bedrooms.
It is characterized by having a short color palette based on earth tones, white and ochre, wooden floors natural wide slats, the linen textured and muslins, with many knots and natural unpolished wood furniture, gives the same tone of wood, some vintage furniture, white walls, few accessories and a clean architecture and simple lines, this House in Mallorca is a very good example.
Bohemian Chic
It is one of the most innovative of all, chose which find an equivalent so you get a picture in the head would be the typical Gypsy wood carabaña vaulted ceiling, an aesthetic of vintage circus, a very colourful and dark look full at the same time, prints and lights.
The result is a romantic and decadent home, with a Victorian touch, where the vintage and rare are the protagonists. If the natural look is clean and serene as a winter in the field, almost surgical, morning the Bohemian chic is decadent, dark, Baroque and complex, but very beautiful.
The basic they are walls with texture and defects, You'll find lots of ideas in adds texture and defects to your walls, add many textiles with huge floral prints and you can hang a manila shawl on the wall or add exaggerated floral-patterned wall paper.
With regard to the furniture is choose a little of everything from a classic piece of industrial design to an armchair, shelves and antique bed, a sofa chester, pieces of Wicker, crockery and glassware, vintage, mixing styles, colors and textures.
Although input may horrify you, to my personally I love this style, is extremely cozy and beautiful, It tries to recreate a home lived, with history and emotion, parts and memories that evoke a past best.
The taxidermy and rare as surgical objects, bottles of apothecary or a table of operations, provided it is vintage is welcome to this look, and above all don't forget plants, filled your home, creates corners with plants and flowers.
An eclectic look industrial
We ended up with the best-known style of the three, in this case is better to have a home in a loft, barn, workshop, old butcher shop, warehouse or factory, It's recovering industrial or commercial buildings and housing.
In this case the decoration is a hybrid between the natural look and the Bohemian chic, great outdoors with eclectic décor filled things, but without cramming, furniture of all kinds, with much more vivid colors than in the Bohemian chic, but with walls clean and white as in the natural look.
It is of Recycle much, make partition walls with reclaimed antique doors, add furniture found vintage, industrial objects, school furniture, lots of color and art.
Used Barber chairs for your living room, tables for your kitchen tocineras, Nordic furniture or the years 40 and 50 American or who was going to throw your mother, a piece of Ikea, a classic of industrial design and any curious piece like an old toy.
In short, the look industrial eclectic is more recycling and retrieves objects and that uses more color, natural is that more crafts and handmade objects usa, is the look more clean and simple, white of all, which uses more wood, and the Bohemian chic is what most furniture antique & vintage usa, is the most romantic, decadent, dark and baroquish all look. With which you stay, if it is that one you liked?
Although sometimes These styles are not so easy to differentiate, and mingle aspects of all three styles for a unique look, the perfect example is the barn Baileys Home and Garden, a store of dream in the middle of the English countryside, where you can buy quantity of furniture and objects to any of these three wonderful styles.
Gallery
Color Palette and Schemes for Rooms in Your Home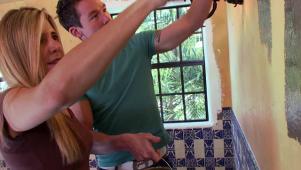 Source: www.hgtv.com
UrbanUndercover™ Underwear: Discreetly carry a spare pair …
Source: www.kickstarter.com
Forest Line Font Condensed – Weblord
Source: weblord.it
UrbanUndercover™ Underwear: Discreetly carry a spare pair …
Source: www.kickstarter.com
Forest Line Font Condensed – Weblord
Source: weblord.it
31 best i type images on Pinterest
Source: www.pinterest.com
119 best images about Hamlet on Pinterest
Source: www.pinterest.com
198 best MuyMolón ️ images on Pinterest
Source: www.pinterest.com
20 Tips to Turn Your Bedroom Into a Bohemian Paradise
Source: www.homedit.com
Sweater: tumblr, home decor, home decor, fairy lights …
Source: www.pinterest.com
Bohemian Interior Design Trend and Ideas
Source: www.harpersbazaar.com
Mixed prints and patterns make this living room so boho …
Source: www.pinterest.com
Home accessory: map, poster, vintage, world, print, home …
Source: wheretoget.it
Quirky Bohemian Mama
Source: quirkybohomama.blogspot.com
10 Cool And Fun Grunge Bedroom Ideas
Source: homemydesign.com
DIY
Source: blogdailybeauty123.blogspot.com.br
Coisa de adolescente: Quartos de adolescentes
Source: maniaadolescent.blogspot.com
1001 + idées originales de déco avec cadres vides
Source: archzine.fr
Bohemian Bedroom
Source: beingmrsgardom.wordpress.com
Quien más Quiere Ideas para Hacer un Baby Shower
Source: semanasdegestacion.com